Welp, it's time to come clean.
John and I have some big things on the horizon.
And no, I'm not talking about our baby due in May. While that certainly is a big thing, there are actually a handful of other big things possibly headed our way in the next few months.
First, John finally got offered an interview for
that job he applied to
back in September. And he went on that interview. And it went well. It was actually a 3-day long interview that included him being interviewed 14 times by 14 different physicians and giving a 1-hour talk on a topic of his choice. Eek! Talk about high stress! But I have every confidence that he nailed it.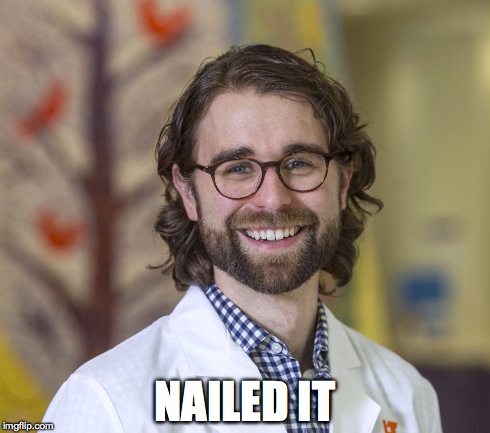 And so now we wait to hear back from them.
Once we hear back, we have to decide... what comes next? Do we pick up and move to east Tennessee? Do we move right away or wait until after baby is born? Do we rent once we get there or look into buying a house? Do we even want him to take this job?!?
Lot's of up in the air details, folks. It's been crazy around here.
And in addition to
that
crazy, I've got my own crazy going on.
I've been accepted to attend a Creighton Model Fertility
Care
practitioner training in January outside of Nashville, and I'm pretty sure I'll be going. Eek!!
I've always been interested in becoming a practitioner, especially since Creighton and NaPro have done so many wonderful things for me, I've just never found the right time and I never thought there'd be a training close to Memphis. But then Sew
posted
about attending a training nearby and my interest was instantly piqued!
At first, I thought it was a long shot, especially with baby being due halfway through the 11-month training, and with training cost being kinda high, AND with the real possibility of us moving to another part of Tennessee (with no Creighton or NaPro presence) in the next few months. But the more I prayed and thought about it, the more I felt called. And so I applied. And now I'm going.
Which ALSO means that I'll probably be phasing myself out of my youth ministry job here real soon. Yikes!
So, a new job for me, possibly a new job for John, possibly a big move here soon, AND a baby on the way.
BIG THINGS, I tell ya!
Please pray for us as we continue to discern our next steps.
And if you know of anyone looking to learn the Creighton Model, consider sending them my way. After my training, that is. :)